Lounge access programme Priority Pass today announced its members will now be able to access the British Airways lounge at Amsterdam Schiphol Airport. This means passengers traveling in any class, and on any airline, will now be able to use the lounge. While BA Lounge access with Priority Pass is a great new addition for its members, what does it mean for British Airways passengers?
Until now, access to BA lounges has been a luxury reserved for BA's business and first class passengers, and those with Silver and Gold status in their Executive Club frequent flyer programme. In what may be the first of a few experiments, BA is now using their lounge at Schiphol to generate revenue. BA Lounge access with Priority Pass could eventually lead to at-the-door pricing, without the need for a Priority Pass Membership.
An unavoidable outcome of this move is that BA lounge reception staff will now need to take payment from Standard Priority Pass customers. Will this create slower check-in lines at the lounge entrance? We expect BA will be monitoring this closely.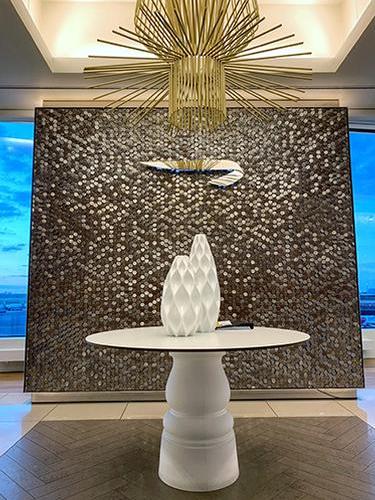 BA isn't the first to experiment with allowing paid access to its lounges to passengers. SkyTeam already allow Priority Pass members access to its lounges across the world, but some don't permit access at peak periods (normally the 2 hours before a big KLM or Air France flight leaves). No such restrictions are advertised for use of the BA lounge at Amsterdam, and it also welcomes guests on both "international and transit flights."
Capacity and crowding are likely to be most concerning for Executive Club members. No doubt BA have selected this lounge as its under-utilised and Priority Pass is a way of getting occupancy up while getting paid for it. How they manage admission during peak periods is something we're interested to learn more about.
The British Airways lounge at Amsterdam Schiphol Airport is located on the third floor above departure area 2 and 3 (Also known as Lounge 40). It was refurbished in 2015 to look like BA's flagship Heathrow lounges. Here's a link to the lounge on the Priority Pass website.
So, what happens next? Will more British Airways lounges be opened to paying guests? We expect it will depend on how well the experiment goes. When it comes to the lounges at Heathrow and Gatwick, we suspect demand-shaping practices will be employed that will see paid access restricted to off-peak periods. We'll be watching closely because further BA Lounge access with Priority Pass announcements seems likely.
Have you been to the Amsterdam Schiphol Lounge since Priority Pass was introduced? Let us know what you saw in the comments below.