If you're looking for an ideal place to visit in May, we've put together a mini-guide series to share our favourite destinations for each and every month of the year. Having visited them ourselves, we'll share why it's a good time to go, how to get there, who to fly with, and where to stay. We'll also share our target prices, which we aim to get as close to as we can. Read on for our tips on where to go in May:
Where to go in May
Canary Islands, Spain
The Canary Islands are a Spanish territory, sitting 100km off the coast of Morocco and 1000km south of mainland Spain. When thinking about where to go in May, the Canary Islands might not be top of everyone's list, but we think this could be perfect time to try it.
While the volcanic archipelago is compromised of many islands and islets, there are 7 main islands: Tenerife, Fuerteventura, Gran Canaria, Lanzarote, La Palma, La Gomera, and El Hierro.
Tourism is focused on the 4 largest in the islands in the chain. All boast inland volcanic mountains fringed by miles of beaches. You can walk in desert-like sand dunes in Maspalomas, soak-up the sun by the pool, or swim in the clear Atlantic waters. The Canaries are a sun-worshippers paradise.
Why May?
While Europe is still warming-up, the Canaries are already basking in summer temperatures and 13 hours of daylight. The sea is warm enough to take a dip and the number of monthly rainy days drops to zero. Unlike the mid-summer months of June, July and August, the resort towns and attractions are quieter.
How to get there
Tenerife, Fuerteventura, Gran Canaria, and Lanzarote are well-connected from many cities in Europe. In fact, if you sit on the beach in Portugal's Algarve and look up, you'll see a constant stream of aircraft striking out over the Atlantic to the Canaries. Most airlines are low-cost carriers, but with a 2.5 hours flight time from Southern Europe (4 hours from Northern Europe) an economy seat is fine.
Only the scheduled airlines (like BA and Iberia) offer business class seats on routes to the Canary Islands. Our target price is £250 return.
In Economy we'd be looking for something under £100 return. Like all targets, we may not hit them, but we'll try to get as close as we can.
Keep an eye on our Deals & Offers section for fares that hit our targets.
Where to stay
There's an abundance of accommodation options in the Canary Islands, ranging from Airbnb apartments and villas, budget hotels and upscale resorts. There's something nice to suit all budgets and tastes, and rates are typically cheaper than elsewhere in Europe.
We had a very relaxing stay at the Bohemia Suites and Spa, which is located a short stroll from the beach at Playa Del Ingles and the dunes at Maspalomas.
BG1 Tip
Get of out the resorts and see the island. Car hire is affordable and the roads are very good. Most of the islands boast volcanoes, fruit plantations and, in the case of Gran Canaria, even wineries!
Avoid school holidays – mid-July until early September. The resorts swell with package holiday-makers from most countries in Northern Europe. There's a party vibe, but the concentration of children in some hotels can become a bit stressful.
Las Vegas, USA
The desert city of Las Vegas sits in the far south of the deserted state of Nevada, just a few kilometres from the California and Arizona state lines. What the rest of Nevada lacks in life is more than made up for along 7km of road the locals call "The Strip".
Marvel at the gargantuan hotels, see a show, ride a rollercoaster, hit a pool-party, play a round of golf, skydive, then dine at a plethora of top-notch restaurants. End it all with a sleep in a 6,000 room hotel!
For an antidote to the mayhem, take a day trip to the incredible Grand Canyon, a 2 hr 30 min drive away. Closer to town is the Red Rock Canyon. While not as grand, you'll enjoy a walk in breathtaking scenery, and be back before lunch!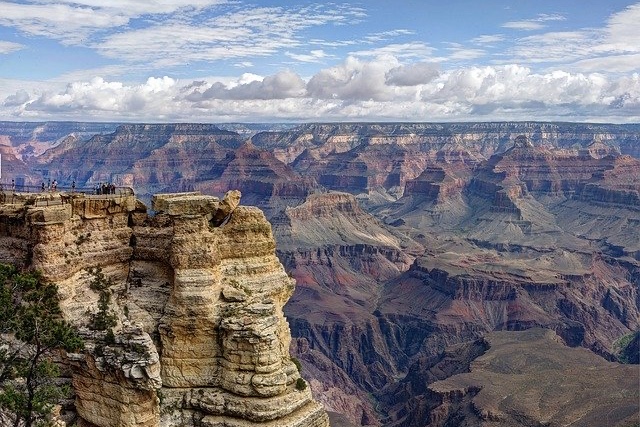 Whether that sounds like heaven or hell to you, we think everyone needs to see Las Vegas once.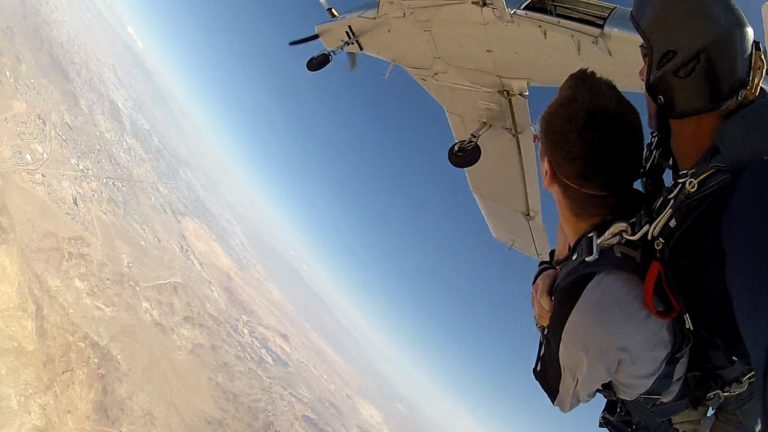 Why May?
May is a good time to visit Vegas. Tourist numbers and occupancy rates are manageable (except the memorial weekend at the end of May). The days are pretty hot, but you won't get the unbearable desert heat that afflicts the city from June to September. You can comfortably sit by the pool by day and stroll The Strip in shorts by night. If you're keen on outdoor activities, you'll find the days are wonderfully long – the sunrises at 5:30am and it doesn't get dark until 8pm!
How to get there
Las Vegas McCarran International Airport is served by many international and domestic flights. The runway is literally at the end of The Strip, so don't bank spending too much or too long in a taxi.
Business class seats to Las Vegas can be picked up as low as £1,100 return for a non-stop from Europe.
Our price target for Premium Economy is £650 and our price target for Economy is £350.
Keep an eye on our Deals & Offers section for fares that hit our targets.
Where to stay
The biggest (and most expensive) hotels are on The Strip. Prices and quality reduce the further away you go. We found a room at the MGM Grand for a very reasonable price. With its 6,852 rooms, it's the largest hotel in Las Vegas and was on our bucket list to stay in.
BG1 Tip
Do marvel at the scale of the casinos, but don't get trapped inside them for your whole stay. Get out of the city and see some of the incredible natural wonders surrounding Las Vegas.
Bali, Flores & Komodo, Indonesia
Having been to the Indonesian island of Bali 3 times, our only regret is not making the trips longer. While our 2-week trips have allowed us to visit Lombok, The Gili Islands, Flores and Komodo, we weren't smart enough to do it in a single trip. If you're planning to visit, go for 3 or even 4 weeks and see it all. It's a lengthy 16-hour flight from Europe (and about the same from the western USA), so make it a proper adventure! If you're wondering where to go in May, Bali should be on your list.
Bali
With a strong heritage and local traditions, Bali has become a cultural tourism Mecca. With a uniquely calm vibe and beautiful temples (puri) and shrines at every turn, it's easy to see why travellers fall in love with Bali. We did! The dramatic inland mountains contain a variety of wildlife, as do the crystal blue waters that surround the island.
Take a boat across to Nusa Lembongan and Nusa Penida to dive or snorkel with giant manta rays and the elusive sun fish. Don't miss out on a few nights on the nearby Gili Islands (Gili T is the main one) or Lombok. Take one of the scheduled speedboats from Pandang Bai port.
Flores
East of Bali, tourism rapidly fades away to authentic Indonesian island heritage and untouched, Jurassic-like landscapes. You'll notice some big differences as soon as you step off the plane. First, it's far hotter and drier in Flores than Bali. Then, having realised you travelled across the Wallace Line, you'll notice the fauna and wildlife is Australasian. You've travelled just an hour, but ended-up in another world.
Komodo
The Komodo National Park incorporates a small part of Flores island, all of Komodo and Rinca islands, and over 1000km² of surrounding ocean. Famed for its dragons – the largest of all lizards and also the largest venomous reptile on the planet – the park is a natural wonder. The seas are teeming with marine life, while water buffalo, macaques, deer, and those dragons roam the mountainous islands.
Why May?
May is beginning of dry season. Temperatures are high, but rain and humidity are low. Prices are cheaper in May, because it's still considered shoulder season and most kids around the world are still in school. Put simply, you should be able to get a good deal, the weather will be great, and you won't have to deal with crowds.
How to get there
Bali has a brand-spanking-new airport that enables it to handle the ever-increasing passenger numbers. There are no direct scheduled flights from Europe to Denpasar Ngurah Rai Airport, but there are a huge range of options via major Middle Eastern and Asian hubs.
Business class fares from Europe to Bali can drop as low as £1,300 return. A realistic fare target at the time of writing is £1,500.
Our price target for Premium Economy is £750 and our target in Economy is £400.
Keep an eye on our Deals & Offers section for fares that hit our targets.
Flores
Labuan Bajo Airport is at the western end of Flores island and is the jump-off point for Komodo and Rinca islands. There are direct daily flights from Bali's Ngurah Rai Airport with Air Asia. The flight time is little over an hour and usually offers breathtaking views of the Mount Rinjani volcano on Lombok. Expect to pay £90 for a return in economy.
Komodo
The only way in and out of Komodo and neighbouring Rinca island is by boat from Flores. Organised group tours, private charters, and dive boats can all be arranged in Labuan Bajo, and depart from the port there. Depending on the itinerary you choose, expect to be at sea for several hours each way.
Where to stay
If you're staying in Bali, you absolutely must stay in a villa or suite with its own pool. There's a lot of choice across the island, each property with its own quirks, and available at a range of budgets to suit all pockets. We found Atta Messari Villas in Ubud a fantastic base.
Big hotels can be found in the south of the island, in the areas around Kuta and the Nusa Dua peninsular.
On Flores, things are a lot more basic, but you're not there for the flashy hotels. Look for accommodation boasting private bathrooms and hot water. What the lodgings lack in frills they more than make up for with their welcoming hospitality.
For conservation reasons, there's no accommodation on Komodo or Rinca – you should either stay on a boat or return to Labuan Bajo at the end of the day.
BG1 Tip
The further north you go in Bali, the fewer tourists you'll encounter. Lovina is a great place to watch the sunrise from a fishing boat and see dolphins jumping around you.
Bali is not really a winter sun destination. Their wet season aligns with winter in the northern hemisphere. Peak summer season in Bali is the same time as Europe.
We'd like to hear from you!
Got a tip for where to go in May that we haven't included? Put a comment below and we'll gladly go investigate! Why not also have a look at our recommendations for where to go in March and April.